Updated May 28, 2017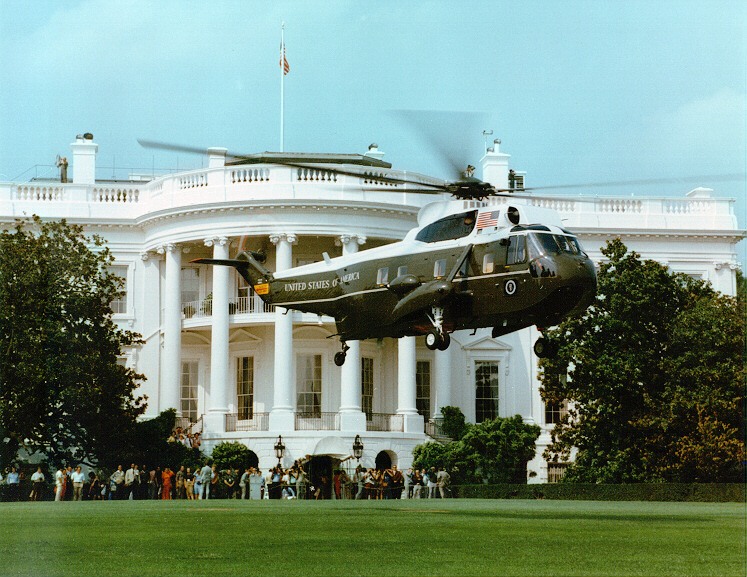 HMX-1
70th Anniversary Reunion
Pictures from the reunion
The Nighthawk MCAA Squadron i
nvites you to celebrate
The 70th anniversary of Marine Helicopter Squadron One
May 4 - 6, 2017
Quantico & Fredericksburg, VA
-----
Watch this page for more info
-----

Throughout the reunion, if you have questions, call:

LtCol Steve Johnson: (202) 814-7481

Steve Taylor: (703) 217-5975

Ron Berube: (540) 220-1133
Thursday May 4th 6:00 PM - 9:00 PM
Welcome Aboard Mixer

The Clubs at Quantico

3017 Russell Rd., Quantico, VA 22134

$25.00 per person

Heavy hors d'oeuvres - Cash Bar - Casual attire

Parking is available at the club

Welcome aboard packets/Name tags will be available when you check in. (Note: Welcome aboard Packets will be available at each of the events. If you do not attend the Welcome Aboard Mixer, you can pick up your Welcome Aboard Packet at the first event you attend).

Note that the Quantico back gate closes at 2200

Friday May 5th 7:00 AM - 2:00 PM
Golf Tournament (HMX-1 Sponsored Event)

Medal of Honor Golf Course

MCB Quantico 3313 Fuller Heights Rd. Quantico, VA

$72.00 per person

0720: Coffee, Juice, Bagels, and Danishes

0800: Introduction and rules for the Scramble

0830: Shot Gun start

1230: Lunch and Awards - Great Prizes for Longest Drive, Closest to the Pin, and Best Team!

Please contact LtCol Steve Johnson at

steven.johnson@whmo.mil

by

26 April

if you have a list of players for your desired four person team, otherwise team information will be available on the day of the tournament
Friday May 5th 5:00 PM - 11:00 PM

As of 4/7/2017, we have reached our seating limit for the Evening Parade at 8th & I. The registration page will no longer take registrations for 8th & I or for bus transportation to 8th & I. If you would like to be placed on a standby list, contact Steve Taylor at (703) 217-5975 or spt7566@gmail.com
Evening Parade Marine Barracks Washington, DC 8:00 PM - 10:00 PM

8th & I St., SE

Washington, DC

No cost for Evening Parade - but must register on HMX-1 Reunion web page for seating with HMX-1

Buses will be staged in the parking lot outside the Hilton Garden Inn 1060 Hospitality Ln. Fredericksburg, VA at 5:30 PM. Buses will be marked: EXPO 1, EXPO 2, EXPO 3, EXPO 4

Buses will depart at 5:45 PM. Returns to Hilton Garden Inn is approximately 11:00 PM

Note that all four buses will be nearly/completely full


Buses are equipped with rest rooms - Water will be provided

Upon arrival, the group will depart the buses on I St. and walk north on 8th St. We will be entering Gate 2 as a group. If you become seperated from our group, let 8th & I personnel know you name and that you are with the HMX-1 Reunion and you will be directed to your seating.

At the conclusion of the Parade, make your way back to the location that yu diesmbarked the buses and board the same bus that you came on. Once everyone is aboard, the buses will depart for Frederickburg.


Round trip bus transportation from Fredericksburg $38.00 per person

If you are planning on your own transportation to the Evening Parade:

Your parking is reserved at the Maritime Plaza, 1201 M St. S.E. Washington, DC 20003
A free shuttle service is provided to and from the Barracks. There are no public parking spaces at the Barracks.
To honor your reservation you must arrive at Gate 2 not later than 1945. Whether you take the bus from Fredericksburg, or your own transporation, we wil all be entering Gate 2 at 1945.
At 2000, the general admission gate open and all unclaimed seats will be filled.

Your ticket ID is 179210 (HMX-1 Reunion) and you will be entering Gate 2.

Business casual attire
Saturday May 6th 11:00 AM - 2:00 PM
Squadron Open House

(HMX-1 Sponsored Event)

HMX-1, MCAF Quantico

No cost - but must register on HMX-1 Reunion registration page

Casual attire

A valid driver's license will allow access onto the base.

Proceed toward the Air Facility along Russell Rd.

At the entrance to the Air Facility, you will be directed to parking on the flight line. If anyone in your

party needs assistance with transportation from paring to the HMX-1 hangar, let someone from HMX-1 Security know and they will be able to assist.

Due to possibility of congested traffic flow it is highly recommended to car pool to the maximum extent possible.

After parking busses and vans will be available if needed for movement from parking to the hangar.

Please enter through the security screening area near the hangar with your name tag on. Registration tables will be located near the screening area if welcome packets have not beenpreviously picked up.

Following screening please proceed to hangar 2133 for welcoming comments by the Commanding Officer of HMX-1 at 1130.

Memorabilia items (cash or checks only) will be available for purchase throughout the open house and aircraft will be available for viewing. A HMX-1 video will alsobe continuously played in the ready room (about a 10 minute run time).

No photo's unless in approved areas (close ups of personnel within hangar 2133 and photos of personnel outside the display aircraftare authorized).

With potentially more than 1,000 people coming aboard for open house, the squadron will be working hard to expedite everyone's arrival. If possible arrive early. You will be able to park as early as 1030.

Mission BBQ will begin serving at 1200. If you have paid for BBQ lunch, there will be a ticket in your welcome aboard packet. Please place it in the basket as the entrance to the Mission BBQ serving line
Saturday May 6th 5:00 PM - 11:00 PM
Reunion Dinner

2371 Carl D. Silver Pkwy, Fredericksburg, VA 22401

$66.00 per person

Cash bar - Business attire

Dinner Menu

Dinner will be open seating with the exception of the head tables(s). When you arrive at the Fredericksburg Expo & Conference Center for dinner, you will come by the the check in table where you will be given place cards. You may go into the dining hall, select your seats, and place your cards where you'd like to sit. Then, enjoy the cocktail hour. If you wish to sit with people as a group, coordinate your arrival and placement of your place cards with your group.

The program will begin at 1800 with dinner immediately following. Note that your place card will have your meal selection on it. Please make your place card visible to the wait staff as it will help them to quickly serve the correct meals.
-----
Lodging Update: As of 4/8/2017, all three of the hotels near the Fredericksburg Expo & Conference Center (Hilton Garden Inn, Hampton Inn, Homewodd Suites) report that they are fully booked for the reunion weekend. The Holiday Inn Dumfries - Quantico Center has avaiability as of 4/8/2017.